Employment expert explains how younger workers are demanding more from bosses – and getting it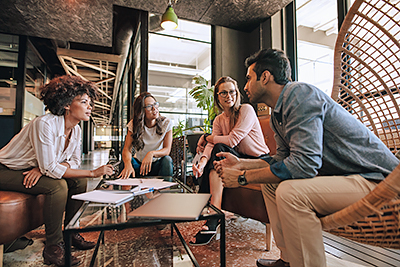 Millennials often get criticized for having an 'entitled' attitude, and this appears to hold true in the workplace as well. Recent reports reflect that younger workers do appear to demand more than their older counterparts.
"Previous generations used to be happy to have a steady paycheck and a gold watch upon retirement," says Rob Wilson, President of Employco USA. "But younger workers don't approach employment the same way. Research shows that Millennials change jobs more frequently than previous generations, and they also have a lower opinion of corporations. In other words, they don't want to commit years at companies which they see as purely self-interested."
Wilson says that employers would be wise not to give up hope when it comes to engaging and retaining younger workers.
"Yes, these workers are more prone to dissatisfaction and more apt to leave jobs that don't make them happy, but research shows that when companies approach Millennials as individuals and try to appeal to them on their own level, they do so with great results."
When Millennials are engaged by their employers, and companies make an effort to reach out to the younger generation in the workplace, they see a vast improvement in both agility and innovation.