Group employment expert explains upcoming vote on H.R. 3798 and why it's a shame that more Americans aren't aware of this crucial bill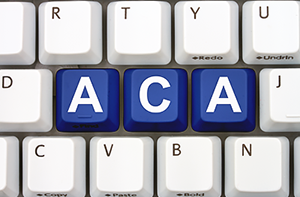 The Senate could vote this week on a bill which would take apart a good deal of President Obama's Affordable Care Act, including a key piece of legislation which required employers to offer health insurance to all employees who work 30 hours or more per week.
"The average American doesn't know too much about H.R. 3798, and that's a shame, because I can't think of a vote which would have a larger impact on employees' pay and their workdays," says Rob Wilson, group employment expert and President of Employco USA, a national employment-solutions firm which helps companies of all sizes to run more effectively.
Wilson says that H.R. 3798 will reverse President Obama's prior legislation which required all full-time employees to be offered health insurance…and, then defined full-time employment as workers who put in 30-hours a week.
"Many people in the industry were surprised with the thirty-hour-a-week legislation," says Wilson. "Forty-hours-a-week has always been considered full-time in American businesses of all industries, so it seemed a bit arbitrary. Unfortunately, it also had a negative impact on employees. Employers slashed workers' hours to keep them under the 30-hour mark and avoid paying for their health insurance, meaning that these workers had to supplement their pay by getting another job. In essence, many employees wound up working 2 nearly full-time jobs, and still without company-provided health insurance."